Useful Storage Tips to Make Things Easier for You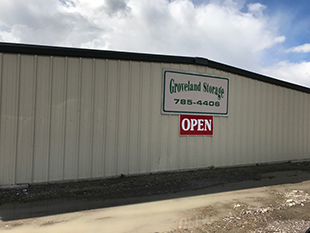 Ensure you leave walkways throughout your space
Keep items you need to access toward the front of the unit
Use high-quality boxes and containers you can stack
Always stack light items on top of heavy items
Store furniture, such as sofas, on end to save space
Label each box on the outside clearly show what is contained within the box
Store small and important items in drawers or safe place
Wrap mirrors and picture frames in newspaper or bubble wrap
Do not stack sharp or very heavy items on top of cushioned furniture
Wrap upholstered furniture and mattresses in plastic
Wrap dishes in newspaper or bubble wrap and use strong cardboard boxes
Keep a complete inventory of the items in your storage unit somewhere easily accessible
Rent the Appropriate Space as Per Your Needs
There's no hard and fast rule that you need to rent storage space for a specified length of time. We offer both month-to-month and long-term agreements.
Book an appointment with us today.
Store All Your Belongings With Groveland Storage
At Groveland Storage, we're committed to giving you a cost-effective, secure, and efficient alternative for storing your valuables. Browse through our website for details about our storage units and RV storage facility.